If you're dealing with multiple layers (which is almost always the case), you can arrange the order in which they appear on the canvas.
When an object is selected, you can click "Bring to front" or "Send to back" on the main toolbar to re-arrange its order.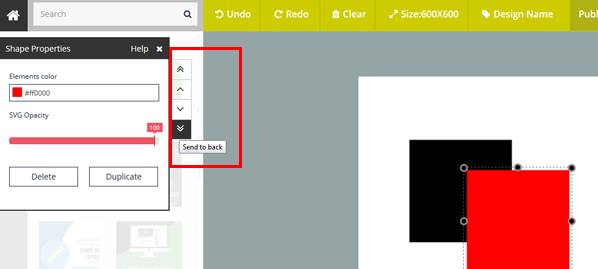 If you are dealing with too many elements/layers, and you do not want to send a layer to the top or to the back, or just behind another layer, than you'd better use Move Up and Move Down options.