Click the 'Text' tab and choose one of the text box options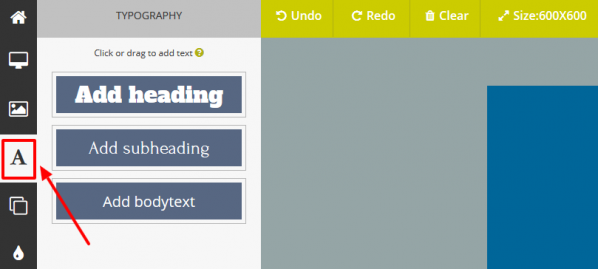 Navigate to the "Shadow" section in the left hand pane.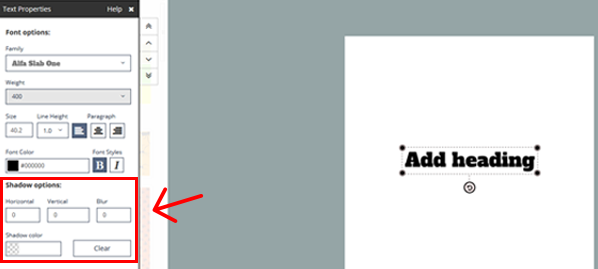 To add a shadow, simply modify any of the options or combine them to receive the seeking effect. You won't see the shadow before you select a color.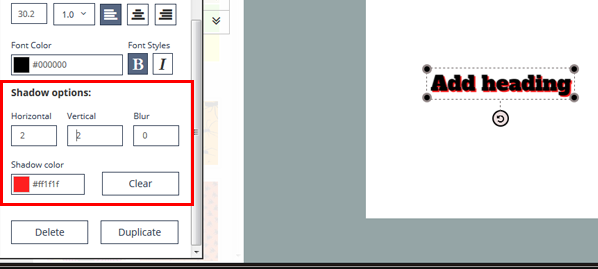 Put minus in front of the number, and the shadow will appear on the opposite side of the letters.
Shadow with a positive number: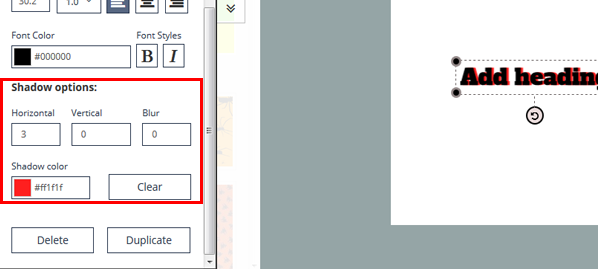 Shadow with a negative number: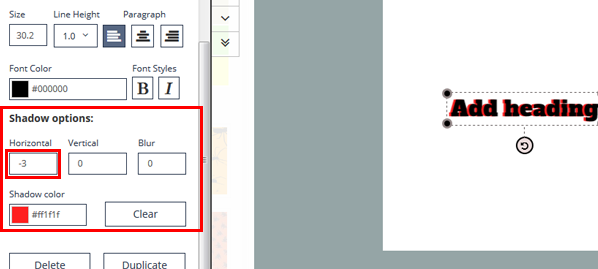 Use Clear button to remove the shadow