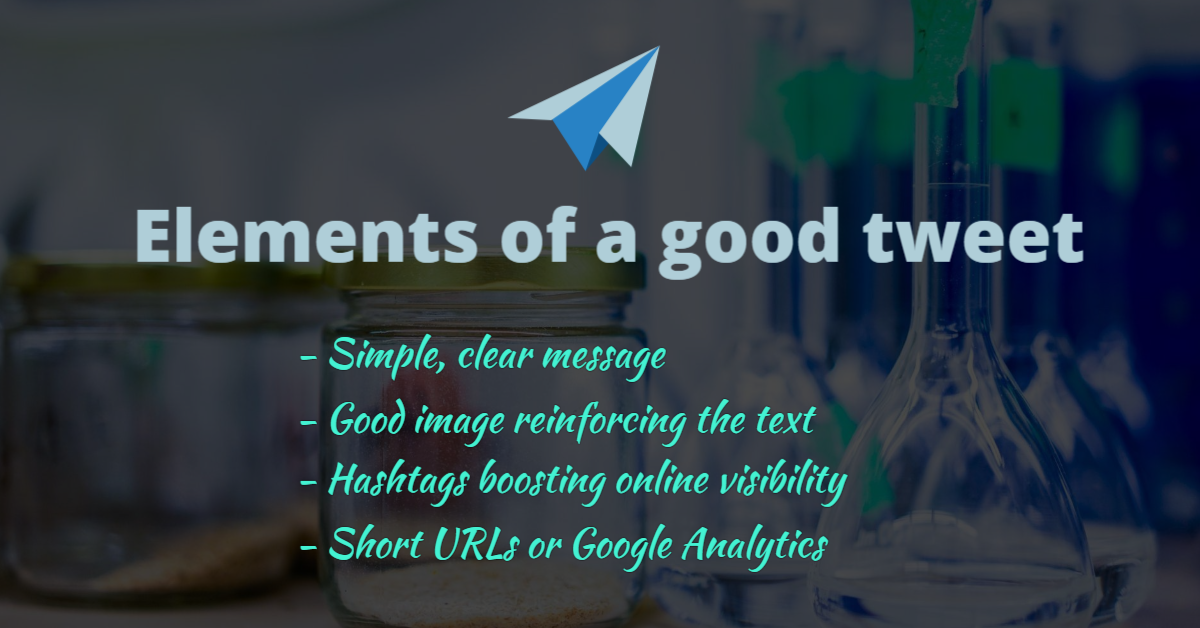 Writing a Tweet is easy. Learning to write a Tweet that inspires action and gets people to click through to your content is a whole other story.
Unlike another major social media site, there is literally no limit to the number of people you can reach with Twitter marketing. That means there is virtually no limit to the amount of traffic you can drive to your site using the platform.
So it's time to learn how to post tweets that will get those valuable clicks.
Simple, clear message – create curiosity
Twitter may have recently increased the character count to 280 but this doesn't in any way reduce the importance of brevity in tweets. All your tweets should have one key element that is readily visible in the first sentence. A good percentage of the most retweeted tweets you will encounter on a day to day basis are often below the 140 character limit, never mind 280. Compress everything and use the fewest possible words.
Make sure the first few words, which are basically the title of your tweet, are as curiosity inducing as possible. There dozens of tweets appearing on every timeline per second. Give your target audience a compelling reason to read yours.
Here is a great example of a tweet that gets clicks:
He started out knowing his audience: who this book is for. You know that if you click on the link you're going to learn how this book can bring peace in your life. And who doesn't want that? Stress is a huge problem.
The message is reinforced with the image showing not only the book itself, but a lit candle jar. Lit candles symbolize peace, balance and harmony.
So now you are fully convinced that you want to read this book, right?
Good image reinforcing the text
Images bring words to life. When people read a text, they still love to visualise your point. Images act on a emotional level and give more meaning to the text.
It is no surprise that tweets with images are twice as likely to get shared over tweets without images. This is not to say that you should flood your timeline with image laced tweets. You will lose that edge. If you share 50 tweets a week, do not add images to 5-7 of them and compare results. Testing, testing, testing – every marketer knows that this is the only way to success.
Hashtags boost your online visibility
Wise use of hashtags works a great deal.
Don't use too many hashtags.
Do not use a hashtag in every tweet.
Do not use long made up hashtags either as this immediately highlights your inexperience in Twitter usage.
A good tip with hashtags is to only use it for one or two keywords in your Tweet. This will make it easy for people in your niche to find the tweet when they use the search function.
Additionally, go through trending hashtags from time to time and construct relevant tweets around them. It can lead to increased impressions for your profile.
Short URLs or Google Analytics
Use Bit.ly or Google Analytics to shrink the links in your tweet. Twitter does an okay job at automatically shortening links but you can't leave it to them.  A short URL makes the tweet neater and less salesy.
But that's not all. Bit.ly and Google Analytics help measure the impact of your tweet. They will give you information how many people have actually taken the required action – visit your site, buy a product, or give their email in an exchange of something you gave them for free.
If you go to your browser and place your Bit.ly link and put a + after it, you will be able to see useful stats about this tweet.
If you use our SmartPublisher tool, all you need to do is to activate the Google Analytics feature and write a unique Campaign Title .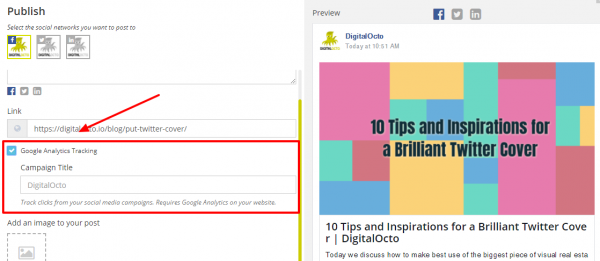 Tag people
That's not mandatory. It's just an option to keep in mind. You can tag people, if you think it's relevant and you want to make a connection with them. Tagging influencers is used by many to get more exposure. So it's worth giving it a try and see if this tactic will work for you.