1. Go to YOUR GALLERY in the left-hand pane
2. Click on the UPLOAD and you will be able to upload your own graphic or company logo.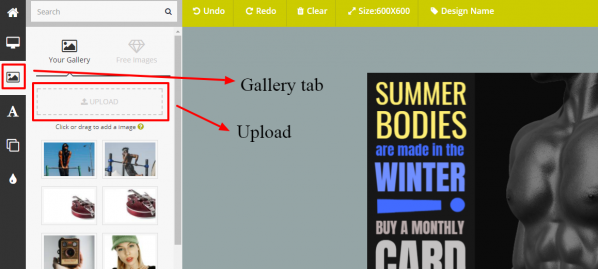 3. If  you need an image you have previously uploaded, you can select them from your library below.
4. Search images from your library by keywords. That's only possible if you have your keywords in the filename of the image. Otherwise the search won't return any results. That's why we strongly advise before you upload your image to give it a proper name.
For example, if you upload your company logo, you can name the file LOGO.png . This way, next time you want to use it, you can write LOGO in the Search box and it will show.